What is Cassava (Yuca)?
Cassava is a root vegetable. It is the underground part of the cassava shrub, which has the Latin name Manihot esculenta. Like potatoes and yams, it is a tuber crop. Cassava roots have a similar shape to sweet potatoes.
People can also eat the leaves of the cassava plant. Humans living along the banks of the Amazon River in South America grew and consumed cassava hundreds of years before Christopher Columbus first voyaged there.
Today, more than 80 countries throughout the tropics grow cassava, and it is a primary component of the diet of more than 800 million people around the world. It is popular because it is a hardy crop that is resistant to drought and does not require much fertilizer, although it is vulnerable to bacterial and viral diseases.
Cassava is a rich, affordable source of carbohydrates. It can provide more calories per acre of the crop than other cereals, which makes it a very useful crop in the developing world.
People prepare and eat cassava in various ways in different parts of the world, with baking and boiling being the most common methods. In some places, people ferment cassava before using it.
It is essential to peel cassava and never eat it raw. It contains dangerous levels of cyanide unless a person cooks it thoroughly before eating it.
Recipes gotten from Cassava
Cassava Fritters
Prep time

15 mins

Cook time

15 mins

Ready time

30 mins
Cassava fritters is gluten free and well as meat free, these tasty Cassava Fritters make a great party snack and can be enjoyed as a starter with tomato salsa and salad.
Casabe (Cassava Bread)
Another no-brainer. Cassava Bread has a nutty taste and a somewhat chewy texture. it is consumed as a snack, at breakfast time or suppertime. The most favorite way to enjoy cassava bread is with peanut butter.
Cheese-Filled Cassava Balls
This is one of the most decadent and popular ways to prepare yuca (Cassava). Cheese-filled Cassava Balls are a popular street food, inexpensive, filling and inoffensive to most people. I have rarely encountered served at homes, but if you don't have a neighborhood fritura around, you should definitely try the recipe. There's a good reason it's one of the most popular in our collection.
Makes approx. 40 minutes
Prep

25

min

Total

40

min

Ingredients

5

Servings

8
Cassava in Spiced Syrup
Cassava in spiced syrup have always been a traditional food, the original ones are made from flour, but several variations made with non-traditional ingredients can be found throughout Latin-America. In the Dominican Republic, Cassava in spiced syrup are traditionally served during the Lenten Season. It's a humble dish, made at home mostly for Lent.
Cassava Mini-Rolls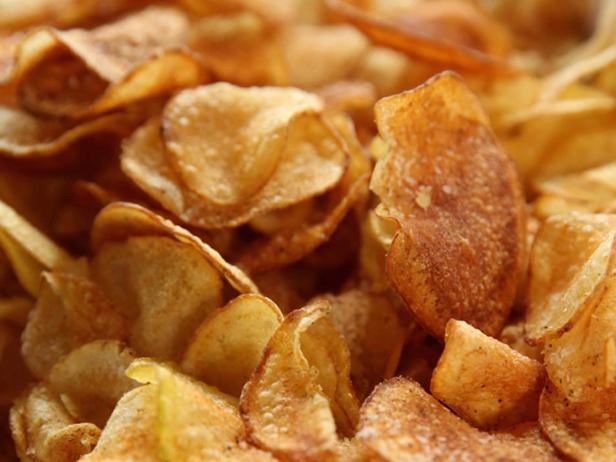 Cassava Chips
If you like making your own potato chips, you'll enjoy this recipe for making cassava (yuca) chips. They make a great snack for after school or game night.
Cassava chips taste great simply sprinkled with salt, but even better if served with salsa or a dip. For the best possible chips, the slices of cassava (yuca) need to be paper-thin. Using a vegetable slicer or mandolin to keep the slices thin and uniform for proper frying.
Bobzi (Wet Cassava Chips)
This is one Nigerian Snack that has so many names, Call it Bobozi, Abacha Mmiri, Air Condition or for the ajebutters, Wet Cassava Chips. This is the Nigerian Snack you want to eat on that hot sunny day.
Cassava Fries
It's human nature. We need to cut things into sticks and deep fried it. I have seen "fries" made of anything short of cardboard, and cassava is no different. These crispy cassava Fries are probably my favorite type of fries. They come out crispy and are perfect to serve in whatever manner you'd usually serve fries. You need to try them.
Cassava Pasties
If you love empanadas ( small pastries filled with meat, onions, eggs, and olives.), then you definitely need to put Cassava pasties on your to-do list. Cassava produces a more elastic dough than the traditional empanadas, which gives it an interesting twist. This dish is very popular with readers on a gluten or grain-free diet.
Cassava and Pork Crackling Rolls
There are only a few places in the country where it can be bought made the traditional way: On an open fire hot plate, wrapped in plantain leaves. The traditional bread is quite dense (no leavening), and plantain leaves and open fires may not be as readily available to your common urban dweller, so we went ahead and simplified the recipe, spiffed up the presentation, and still preserved all the flavors that make it a special dish in our cuisine.
Cassava and Chicken Pockets
If you have some time, I highly recommend you try this one. It's really a lovely dish.
I bet you will have a great time trying out the above recipes…Enjoy!!!